GUIDE ON ORDERING
1) Create an account
2) Login to your new account
3) Add the products you want to purchase to cart
4) Check out
PAYMENT INFORMATION


5 ) Upon checkout , we have 2 method of payment that you can choose .
Option 1 - senangPay [credit card , debit card or internet banking transfers ]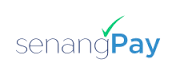 Click on the senangPay button
You will be taken to senangPay payment gateway .
If you prefer to use credit or debit card , just key in your card details . We accept Visa and Mastercard.
If you prefer to use internet banking transfers , choose FPX . You may select your preferred bank from the list and proceed to login to your online banking .
Option 2 - Bank Transfer [ manual Cash Deposit Machine or internet banking ]
Click on the Bank Transfer button
You will be given our banking details and also the form to fill up your payment details .
Kindly make your payment within 24hrs . If we do not receive your payment during that period , we will proceed to cancel your order.
After payment is made , fill up the details that we need as given and reply the confirmation email of your order . Please attach the copy of your receipt of transfer made or the bank-in slip .
Here's the list of details that we need :
Order ID :
Payment Method :
Bank Name :
Bank-in Date :
Bank-in Amount :
Contact Name :
Contact Phone :
6) After successful payment , your invoice will be delivered to your email .
7) You're done !! You will get another email when your order has shipped .