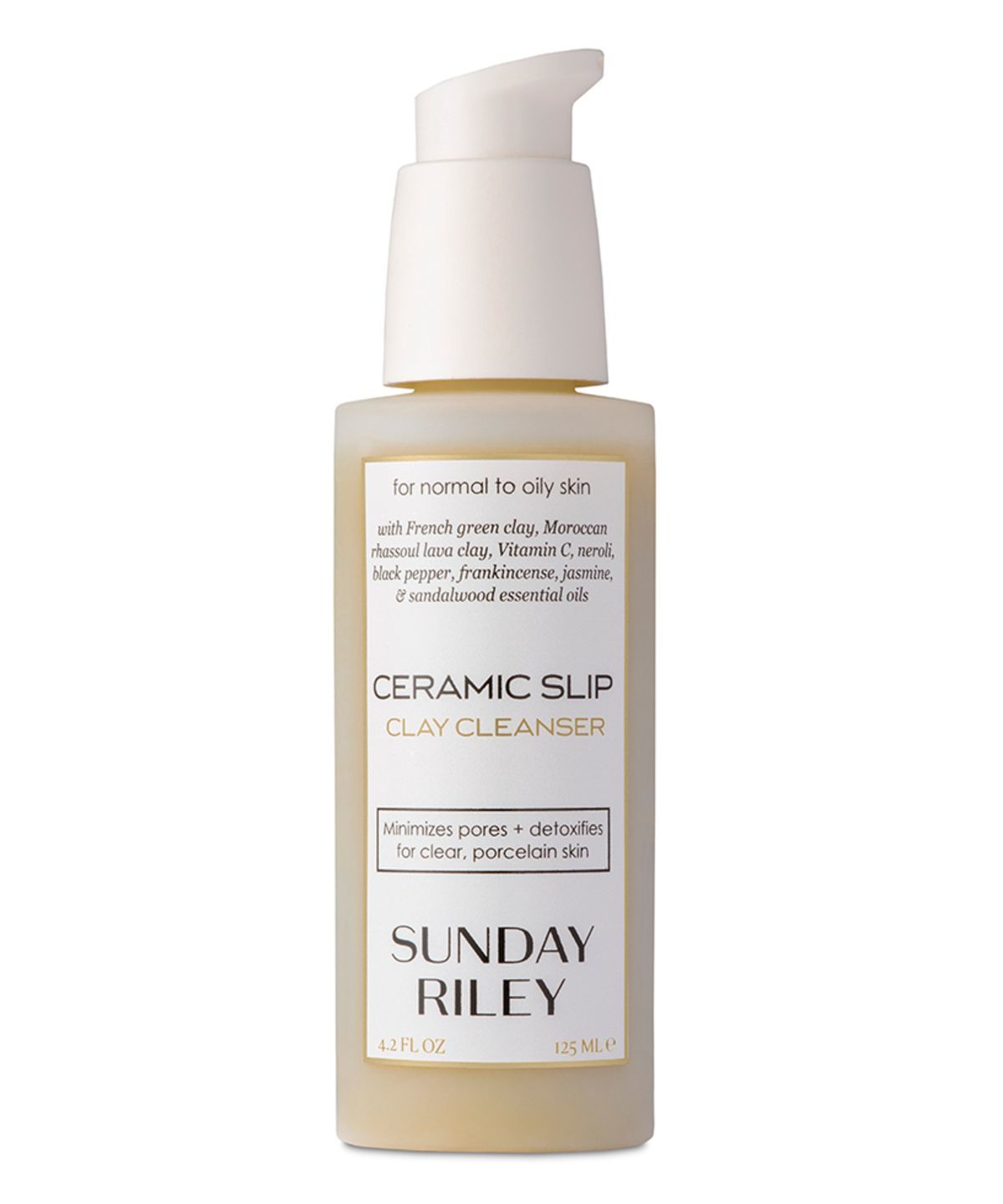 Sunday Riley | Ceramic Slip Cleanser
The first step towards a flawless, doll-like complexion, Sunday Riley's Ceramic Slip Cleanser is a must-have for those in pursuit of perfect skin. Gently foaming, its potent blend of ingredients - including über-expensive French green clay - lifts grime, absorbs impurities, tightens pores and gently exfoliates, so skin becomes smoother, clearer and more refined. Sunday believes the key to healthy skin lies in marrying botanical ingredients with biotechnology to unleash their potential and save our skins!
This lightly foaming cleanser contains a cocktail of vitamins, minerals & essential oils to tone and balance normal to combination skin. Refined French green clay draws out impurities while vitamin C reduces the appearance of discolouration and stimulates collagen production for a plumper, dewy complexion. Black pepper promotes circulation, sandalwood combats areas of sensitivity, jasmine soothes and restores while frankincense encourages healthy cell growth for firmer, porcelain-smooth skin.
Suggested Usage:
Use in the morning to prepare you skin for the day's onslaught, and again in the evening to wash it all off... Take some time to gently massage it into your skin with your fingertips, concentrate on areas where you get the most congestion like the chin and tricky nose area. The massage will wake up your micro-circulation so toxins are transported away and the area looks plumped.
FULL INGREDIENTS LIST
Aqua (Water) + Montmorillonite (French Green Clay), Cocamidopropyl Betaine, Sodium Cocopolyglucoside Tartrate, Sodium Cocopolyglucoside Citrate, Ascorbyl Palmitate (Vitamin C Ester), Piper Nigrum (Black Pepper) Fruit Oil, Botswellia Carterii (Frankincense) Oil, Jasmine Officinale Oil, Santalum album (Sandalwood) Oil, Xanthan Gum, Phenoxyethanol, Tetrasodium Edta


---